Please Pardon our Web Site Appearance as we will soon be launching a new web site.
Serview, Inc.
420D Kelley Drive
West Berlin, NJ 08091
TEL: 856-719-9034
FAX: 856-719-9036
Email: steveL@serview.net
Ask for: Steve LeBlanc
We also provide Standard Mounting Brackets to mount cameras and lights that anybody can use including system integrators, resellers, OEM machine builders and in house technicians. The standard kits are available for quick, easy and economical installation of industrial machine vision cameras. We have a close relationship with a wide range of camera, optics and lighting companies, and we can mount any camera or light. If you have a camera or light that you want mounted, please feel free to inquire on new mounts or customization of our existing standard items. We specialize in quick turnaround and affordable pricing for any size order and special requests are welcomed.
What sets us apart?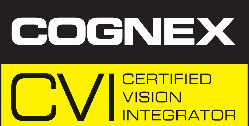 Our high level of quality for every customer- large or small
Our proven record with world class organizations
Our satisfied customers in global markets
Our interest in partnering with both business and non-profit organizations
Our willingness to donate time and equipment for educational purposes.
Our service focus
Our competitive pricing
Our customer driven continuous improvement

Serview is a machine vision systems integrator. We provide solutions to help you by using technologies including industrial machine vision inspection and automation controls systems.
We provide Turnkey Vision Systems including system design, procurement, configuration, installation, validation, documentation, training and service contracts for these systems. Our first class engineering services help make sure systems start up quickly and then run as effectively and reliably as possible.